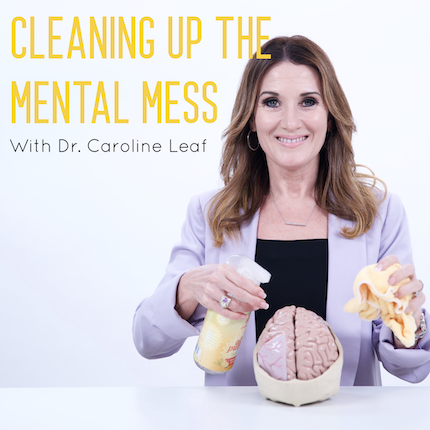 Therapy is something that many people are either ashamed about or joke about. Yet the need to speak to someone about what is going on in your life is neither shameful or funny. For many people, therapy is something that helps them deal with the vagaries of modern life, and may even be a matter of life or death.
In this episode I speak with Dr. Joy Harden Bradford, a licensed psychologist, world-renown speaker and host of the popular podcast Therapy for Black Girls on why we should all see someone, how to find the right therapist, how to get access if money and location is an issue, how to navigate the stigma of therapy, and more. Dr. Joy also shares some great tips on how to protect your mental health when faced with racism and discrimination. 
Podcast Time Stamps
-2:11 Why Dr. Joy chose therapy over teaching  
-5:30 Why many people fear therapy 
-12:02 Why therapy is about helping you, not helping the therapist 
-14:21 We are all "crazy" 
-16:04 How to find the perfect therapist 
-20:05 What if you can't afford a therapist?
-21:31 Discrimination, racism and mental health 
-27:43, 33:45 Dealing with toxic environments
-31:57 Phobias 
-40:30 Rejection 
-44:00 Toxic energy and what to do about it
-49:00 Wellness trends to be careful of 
Read the full show blog and transcript:https://drleaf.com/blogs/news/why-everyone-should-see-a-therapist-how-to-find-a-good-match-and-options-if-money-and-location-is-an-issue-tips-on-managing-your-mental-health-when-dealing-with-racism-and-discrimination-with-therapist-dr-joy-harden-bradford
For more info on Dr. Joy and to listen to her podcast visit: https://therapyforblackgirls.com
Special offers from our sponsors:
-Blinkist (my favorite reading app): To get your free week on Blinkist AND 25% off your subscription see: https://www.blinkist.com/nc/partners/cleaning-up-the-mental-mess
-BetterHelp (the best online counseling app): To get 10% off ​BetterHelp counseling during your first month see: trybetterhelp.com/drleaf 
Additional Resources:
Get my new 21 day brain detox program here ON SALE NOW! Get 50% off a 3 month subscription: https://theswitch.app
Register now for my 2020 Mental Health Summit Dec 3-5 in Dallas, TX! Early bird sale ends 4/30: https://www.drleafconference.com
Visit my website at https://drleaf.com for more free resources, tips, and tools to help you improve and heal your mental health! And be sure to sign up for my weekly newsletter to get even more mental self-care tips delivered to your inbox weekly and to see my upcoming events (you can sign up at drleaf.com!)