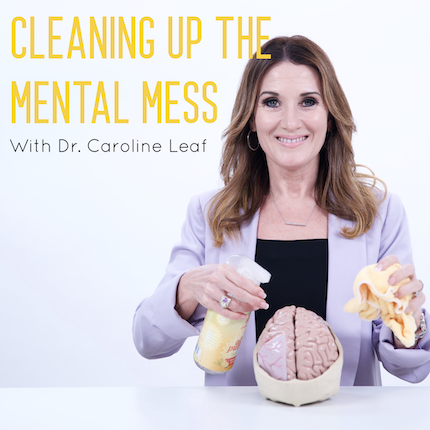 Sex is a major part of life, whether we want to talk about it or not. It is also an important part of our mental health—good thinking means good sex, and vice versa. In fact, great sex is great for our brain health; it boosts our longevity, happiness, intelligence, or ability to form deep and meaningful connection, and our mental resilience, while, orgasms, whether they occur in a relationship or not, have many health benefits, include stress relief and better skin!
In this podcast I discuss why sex is such an important part of our mental and physical health, how to spice up your sex life and improve your relationship, how to recover from sexual trauma and how to become comfortable with your own sexuality with sex therapist Emily Morse, author, Doctor of Human Sexuality and host of the SiriusXM Radio show and podcast of the same name, Sex With Emily. Emily has made it her life's work to help people have great sex. As she says, life is too short for bad sex, as it is such an important part of our daily life and our overall mental and physical wellbeing. Indeed, many people spend a large part of their day thinking about sex! This is why it is so important that people of all ages learn how to love themselves and get comfortable with their own sexual needs and desires, to not only improve their own sexual wellbeing but also their relationships.
For more info on Dr. Emily and her podcast (I highly recommend listening if you have more specific questions!) visit: http://sexwithemily.com
Podcast Time Highlights:
5:12 Why Emily loves talking about great sex 
7:00 What makes sex bad?
8:00 How to recover and heal from a sexual trauma 
15:20 The penetration myth
16:30 Why women are like slow-cookers, and men are like frying pans
17:18 Good communication is a lubricant 
22:28 How to talk to your children about sex
26:54 Why our society is dominated by male sexual pleasure, and what you can do about it
28:02 Why great sex is great for the brain
28:30 Are we in a sex recession?
37:42 Why many women find sex painful 
43:00 Dangerous sex myths 
46:50 What to do when your partner cheats on you
50:00 Is porn good for us?
53:40 How sex connects us
For additional resources to help you on your mental health healing journey:
Get my new 21 day brain detox program here: https://theswitch.app
Register now for my 2020 Mental Health Summit Dec 3-5 in Dallas, TX! Early bird sale ends 3/31: https://www.drleafconference.com
Visit my website at https://drleaf.com for more resources, tips, and tools to help you improve and heal your mental health! And be sure to sign up for my weekly newsletter to get even more mental self-care tips delivered to your inbox weekly and to see my upcoming events (you can sign up at drleaf.com!)
Special offers from our sponsors:
Blinkist (the best app to help you get more reading done and build your brain!): To get your free week on Blinkist AND 25% off your subscription see: https://www.blinkist.com/nc/partners/cleaning-up-the-mental-mess
LOLA (my favorite go to company for the best quality tampons and pads!): To get 30% off your LOLA feminine products $5 Trial Set today visit https://www.mylola.com/ and enter DRLEAF at checkout. 
Organifi (one of my favorite superfood companies!): Get 15% off your order of Organifi Pure today with code DRLEAF. Just visit organifi.com/drleaf and use code DRLEAF at checkout.
Follow me on social media for daily mental self-care tips!
Instagram: @drcarolineleaf: https://www.instagram.com/drcarolinel...
Facebook: Dr. Caroline Leaf: https://www.facebook.com/drleaf
Twitter: @drcarolineleaf: https://twitter.com/DrCarolineLeaf
Youtube: https://www.youtube.com/drcarolineleaf
If you enjoyed this episode please leave a 5 review on iTunes, Google Play, or wherever you are listening! And don't forget to subscribe and share this podcast with friends and family! I love seeing your posts on social media! For podcast sponsorship inquiries, questions regarding the episode, or topic suggestions please email dominique@drleaf.com
In this podcast, we discuss the topic of pornography. Any sex act that supports human trafficking or the exploitation of men or women is wrong, and no one should seek to gain pleasure from watching those acts, even if they are doing so as a couple. Men and woman who want to use erotic, fictional sex scenes to arouse their desire for each other should use resources that do not exploit humans, such as reading an erotic romance novel aloud together or watching a TV show with romantic sex scenes like Outlander. As we mentioned in the podcast, watching sex acts can be harmful to any relationship when it becomes become addictive.