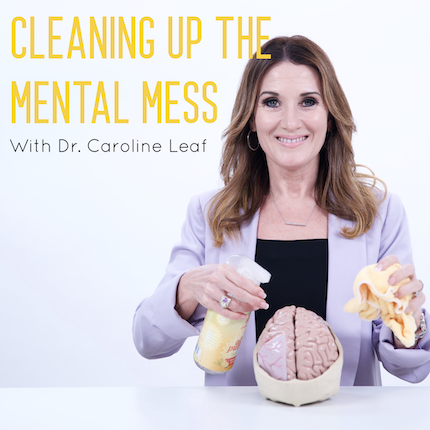 In this podcast I interview Judge Shelyna Brown and Lori Volkman, JD on the current state of the mental health legal system, how it's failing to help those touched by this system, and what we can do about it. This podcast is vital to anyone who works in the legal profession, has a family member or friend in the system, or for anyone who wants to gain a better understanding of what is going on and how to help make a difference in this world! Judge Shelyna Brown and Lori Volkman also share some helpful tips on how they manage their mental health and how to start getting your community involved in mental health initiatives.
Judge Shelyna Brown and Lori Volkman will both be guest speakers at my 2019 mental health summit in Dallas, TX. For more details on this event and to register go to: https://drleafconference.com
Additional resources:
-Clickable national map of laws related to involuntary hospitalizations. This site is pro-hospitalization, calling for increased beds, but it has a good summary for laws in every state and advocates for us to decriminalize the mental health system. https://www.treatmentadvocacycenter.org/browse-by-state
-State by state standards that actually lists the language of the state laws, as it applies to involuntary hospitalization. https://mentalillnesspolicy.org/national-studies/state-standards-involuntary-treatment.html
-21 Day Brain Detox/SWITCH app: https://theswitch.app
-Special Offers from our Sponsor:
-For more info on Joovv and to get your special offer go to: www.joovv.com/drleaf
-Get a FREE bottle of BiOptimizer P3OM Probiotics at www.p3om.com/leaffree with code leaffreep3om
-Get 20% off your order of BiOptimizers: www.bioptimizers.com/drleaf
Coupon code: DRLEAF20
-For more info on my research project and to donate: https://www.drleafresearch.com
-Instagram: @drcarolineleaf
-Facebook: Dr. Caroline Leaf
-Twitter: @drcarolineleaf
-Visit my website at drleaf.com for more resources, tips, and tools to help you improve and heal your mental health! And be sure to sign up for my weekly newsletter to get even more mental self-care tips delivered to your inbox weekly and to see my upcoming events (you can sign up at drleaf.com!)
Bios:
The Honorable Shelyna V. Brown is a sought-after presenter, panelist, and trainer with over two decades of experience in the legal and leadership arenas. From a young age, growing up in a marginalized community, she saw first-hand the challenges and obstacles that those with similar backgrounds encountered in society. She came to the realization that in order to change the outcome, one had to have a place and a voice at the table.
Upon graduating from law school, Judge Brown served as a public defender fighting for all those who did not traditionally have a voice—the low income, the immigrant, those suffering from mental health challenges, anyone who did not have access to their constitutional right of appropriate representation. She argued several high-profile cases that were noted in the media and written about in local and regional publications. In 2011, California Governor Jerry Brown appointed Shelyna V. Brown to the bench in Santa Clara County.
Judge Brown has served on several boards and has been recognized for her excellence in advocacy and praised for her contributions to the community. She was awarded numerous honors and accolades, including Excellence in Advocacy from the 100 Black Women of Silicon Valley, the Ivy Rose Foundation named her the first recipient of the Distinguished Women of Silicon Valley Awards, and the Silicon Valley Business Journal listed her as one of the 100 Women of Influence. Judge Brown was honored by the Silicon Valley NAACP with the Wester Sweet Award for Legal Activism, she is the most recent recipient of the Santa Clara Law School Social Justice and Human Rights Award, and she received a Congressional Commendation from Congresswoman Zoe Lofgren.
From nonprofits to universities to global corporations including Stanford University, the Parent Project, and Gilead Sciences. Judge Brown uses her uncommon perspective as a superior court judge, certified mediator, entrepreneur, and master coach to inspire and equip individuals to meet and rise above all of life's challenges.
Judge Brown received her bachelor of arts from University of California, Davis and her juris doctorate from Santa Clara University, School of Law where she is a well-known figure and frequent speaker and guest lecturer.
Judge Brown is dedicated community servant, advocate, and mentor. She welcomes and promotes opportunities for students from diverse backgrounds to visit her courtroom, to observe, ask questions, to learn about the legal profession, and to envision being a voice at the table.
Lori Volkman, J.D.: https://drleaf.com/pages/advisory-board