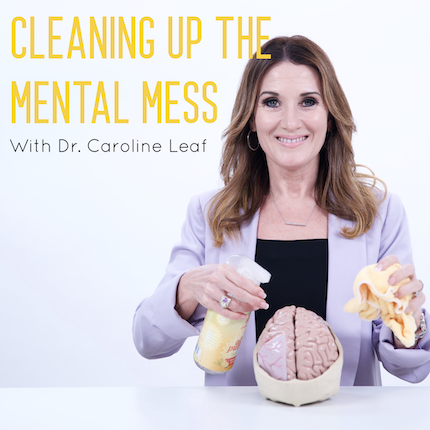 Listen to the full interview I did recently on the Melanie Avalon Biohacking Podcast! I really enjoyed doing this interview and hope you find it helpful and insightful!
Topics covered:
-How our thoughts physically impact our brains and bodies
-The role of genetics in mental health
-How memories and habits are formed
-The conscious and non-conscious mind
-What diet should you be following?
-Why failure is good
-And more!!
Shownotes: melanieavalon.com/switch
Melanie's website: melanieavalon.com/podcast 
Special offers from our sponsors:
Kettle & Fire special offer: go to Kettleandfire.com/drleaf for 15% off your entire order.
Get 15% off your ThirdLove order here: thirdlove.com/drleaf
-
2019 Mental Health Summit: https://drleafconference.com
For more info on my research project and to donate: https://www.drleafresearch.com
SWITCH app: https://theswitch.app
Instagram: @drcarolineleaf
Facebook: Dr. Caroline Leaf
Twitter: @drcarolineleaf
Visit my website at drleaf.com for more resources, tips, and tools to help you improve and heal your mental health! And be sure to sign up for my weekly newsletter to get even more mental self-care tips delivered to your inbox weekly and to see my upcoming events (you can sign up at drleaf.com!)