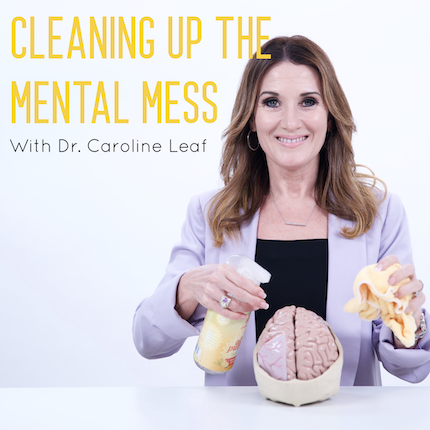 Many of us are spending a lot more time at home these days (and dealing with a lot more stress!), so there is no better time to look at how we can make our living spaces happier and healthier. In this week's blog and podcast, I speak with bestselling author, journalist, podcast host and filmmaker Max Lugavere on how we can get rid of toxins in our home that may be contributing to our anxiety, and how we can all make simple and easy changes to our lifestyle that can boost our mood and improve our wellbeing.
To get Max's new book The Genius Life visit: https://geniuslifebook.com
For more info on Max visit his website: https://www.maxlugavere.com
Podcast Time Highlights
-2:20 How Max went from pre-med to telling people's stories
-7:54 Why nutrition is just one part of the health story
-12:35 Why exercise is medicine for the brain
-18:28 Why we should take more cold showers & the power of thermal exercise
-23:55 Environmental toxins and the game of chemical whack-a-mole
-30:40 How to de-stress and manage anxiety at home
-36:00 If the sun is like medicine, why do many people spend around 93 % of their time indoors?
-40:13 Why we all need more collagen
-43:25 What are genius foods?
-46:00 Why you should avoid diet fads
Read the transcript and blog on this episode: https://drleaf.com/blogs/news/how-hidden-toxins-in-your-home-could-be-contributing-to-anxiety-simple-lifestyle-tweaks-and-changes-that-will-boost-your-mood-improve-your-physical-well-being-with-max-lugavere
Special Offers from our Sponsors:
-BiOptimizers (my favorite supplement company) Magnesium Breakthrough Supplement: Get 10% off from the normal package price with coupon code DRLEAF10: https://magbreakthrough.com/leaf.
-Organifi (one of my favorite superfood companies!). Get 15% off your order of Organifi Pure today with code DRLEAF. Just visit organifi.com/drleaf and use code DRLEAF at checkout.
-Blinkist (my favorite reading app). To get your free week on Blinkist AND 25% off your subscription see: https://www.blinkist.com/nc/partners/cleaning-up-the-mental-mess.
Additional resources: Get my new 21 day brain detox program here: https://theswitch.app
Register now for my 2020 Mental Health Summit Dec 3-5 in Dallas, TX! Early bird sale ends 3/31: https://www.drleafconference.com
Visit my website at https://drleaf.com for more free resources, tips, and tools to help you improve and heal your mental health! And be sure to sign up for my weekly newsletter to get even more mental self-care tips delivered to your inbox weekly and to see my upcoming events (you can sign up at drleaf.com!)
Follow me on social media for daily mental self-care tips!
-Instagram: @drcarolineleaf: https://www.instagram.com/drcarolineleaf/
-Facebook: Dr. Caroline Leaf: https://www.facebook.com/drleaf
-Twitter: @drcarolineleaf: https://twitter.com/DrCarolineLeaf
-Youtube: https://www.youtube.com/drcarolineleaf
If you enjoyed this episode please leave a 5 review on iTunes, Google Play, or wherever you are listening! And don't forget to subscribe and share this podcast with friends and family! I love seeing your posts on social media! For podcast sponsorship inquiries, questions regarding the episode, or topic suggestions please email dominique@drleaf.com