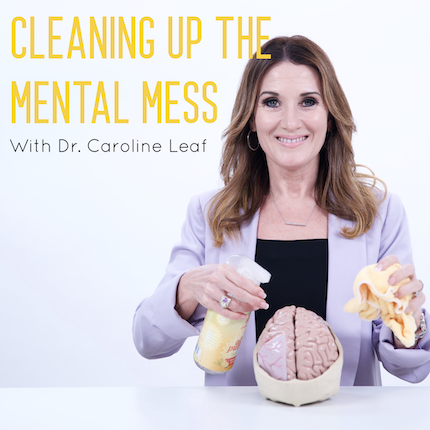 We all know that exercise is good for us, but did you know that movement changes us from the inside out, improving both our mental and physical health? In this episode I discuss the power of movement with bestselling author, research psychologist and lecturer at Stanford Dr. Kelly Mcgonigal, and how exercise can help defeat depression, anxiety, loneliness and shame, making us feel more connected with ourselves and with others. 
PLUS Kelly shares some great tips on how to get more movement and exercise at home and in your daily routine so you don't even have to go to a gym! 
Podcast Time Highlights
-2:39 What Kelly wants written on her tombstone
-4:25 How exercise helps heal depression and anxiety  
-9:11 Your brain on exercise
-13:20 How exercise makes you a nicer person 
-16:45 How movement connects us 
-21:00 Why all movement is good movement 
-25:00 How exercise helps us deal with toxic stress
-32:18 Hope molecules 
-37:44 Exercise and the gut microbiome
-44:00 How movement can help you love yourself 
-48:13 Exercise and imposter syndrome
Read the transcript and blog on this episode: https://drleaf.com/blogs/news/how-to-correctly-use-movement-and-exercise-to-defeat-depression-and-loneliness-reduce-worry-and-eliminate-anxiety-with-dr-kelly-mcgonigal-the-extraordinary-link-between-mindful-movement-joy-and-human-connection
For more info on Dr. Kelly and to get her book visit: http://kellymcgonigal.com
Special Offers from our Sponsors: 
-SEED (the best company for a healthy gut!): Visit https://seed.com and use code MENTALMESS for 15% off your first month of the Daily Synbiotic.
-Rothys (my new favorite shoe company): Check out all the amazing Rothys styles available right now at: https://Rothys.com/drleaf
-NOOM (the best healthy habit company): For your NOOM special offer see: https://noom.com/drleaf
-LOLA (my favorite feminine company): To get 30% off your LOLA feminine products $5 Trial Set today visit https://www.mylola.com/ and enter drleaf.
Additional resources:
Get my new 21 day brain detox program here: https://theswitch.app
Register now for my 2020 Mental Health Summit Dec 3-5 in Dallas, TX! Early bird sale ends 3/31: https://www.drleafconference.com
Visit my website at https://drleaf.com for more free resources, tips, and tools to help you improve and heal your mental health! And be sure to sign up for my weekly newsletter to get even more mental self-care tips delivered to your inbox weekly and to see my upcoming events (you can sign up at drleaf.com!) 
Follow me on social media for daily mental self-care tips!
-Instagram: @drcarolineleaf: https://www.instagram.com/drcarolineleaf/
-Facebook: Dr. Caroline Leaf: https://www.facebook.com/drleaf 
-Twitter: @drcarolineleaf: https://twitter.com/DrCarolineLeaf
-Youtube: https://www.youtube.com/drcarolineleaf
If you enjoyed this episode please leave a 5 review on iTunes, Google Play, or wherever you are listening! And don't forget to subscribe and share this podcast with friends and family! I love seeing your posts on social media! For podcast sponsorship inquiries, questions regarding the episode, or topic suggestions please email dominique@drleaf.com
Dr. Leaf no longer runs a private practice or takes individual patients. If you are looking for a therapist we recommend BetterHelp, an online counseling platform that offers affordable and accessible mental health care tailored to your individual needs. Visit our sponsor here https://betterhelp.com/drleaf for more details and to find a therapist.