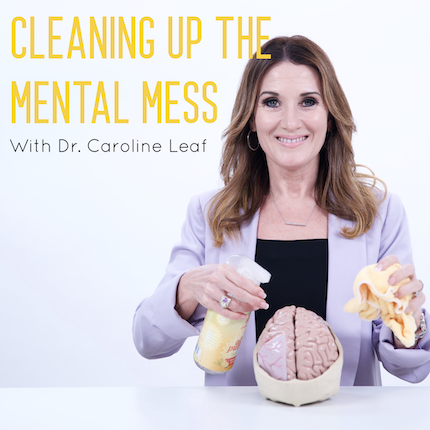 The world is currently riveted in fear of what is known as COVID-19, a new type of coronavirus that has put a lot of people at risk of getting ill or potentially dying. I understand that this situation can be frightening, and we should take all necessary precautions, following the WHO and CDC guidelines. We need to bring balance to the fear, because the fear can be more dangerous than the virus. In fact, fear-based stress and anxiety can and will weaken your immune system, the very thing that needs to be strong during a health crisis! 
In this special podcast episode I cover tips, techniques, and simple strategies to help protect and boost your mental and physical health during this pandemic. 
WHO website: https://www.who.int/emergencies/diseases/novel-coronavirus-2019/events-as-they-happen
CDC website: https://www.cdc.gov/coronavirus/2019-ncov/prepare/cleaning-disinfection.html?CDC_AA_refVal=https%3A%2F%2Fwww.cdc.gov%2Fcoronavirus%2F2019-ncov%2Fcommunity%2Fhome%2Fcleaning-disinfection.html
Additional resources:
Get my new 21 day brain detox program here: https://theswitch.app
Register now for my 2020 Mental Health Summit Dec 3-5 in Dallas, TX! Early bird sale ends 3/31: https://www.drleafconference.com
Visit my website at https://drleaf.com for more resources, tips, and tools to help you improve and heal your mental health! And be sure to sign up for my weekly newsletter to get even more mental self-care tips delivered to your inbox weekly and to see my upcoming events (you can sign up at drleaf.com!) 
Follow me on social media for daily mental self-care tips!
-Instagram: @drcarolineleaf: https://www.instagram.com/drcarolineleaf/
-Facebook: Dr. Caroline Leaf: https://www.facebook.com/drleaf
-Twitter: @drcarolineleaf: https://twitter.com/DrCarolineLeaf
-Youtube: https://www.youtube.com/drcarolineleaf
If you enjoyed this episode please leave a 5 review on iTunes, Google Play, or wherever you are listening! And don't forget to subscribe and share this podcast with friends and family! I love seeing your posts on social media! For podcast sponsorship inquiries, questions regarding the episode, or topic suggestions please email dominique@drleaf.com
Dr. Leaf no longer runs a private practice or takes individual patients. If you are looking for a therapist we recommend BetterHelp, an online counseling platform that offers affordable and accessible mental health care tailored to your individual needs. Visit our sponsor here https://betterhelp.com/drleaf for more details and to find a therapist.
While we make every effort to broadcast correct information, we are learning about the virus in real time.  We welcome any comments, suggestions, or correction of errors.  This podcast is not medical advice. If you are feeling unwell, contact a medical professional immediately. By listening to this podcast or reading this blog, you agree not to use this podcast or blog as medical advice to treat any medical condition in either yourself or others.