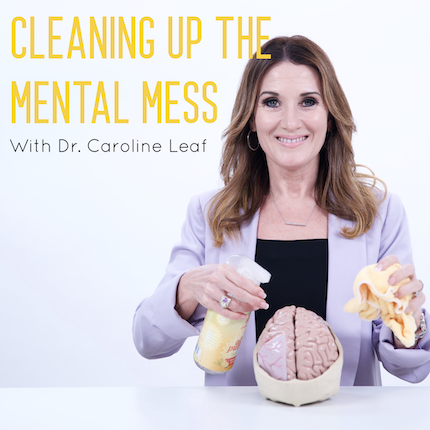 Life can be tough. You will fail at certain things. You will be stressed. Bad things will happen to you. People will disappoint you. But did you know that, despite all these things, life can be awesome? Yes, it is true! In this week's blog and podcast, I talk with bestselling author and speaker Neil Pasricha about how we can all learn to be more stress-resilient and failure-proof, how life is still awesome even when things don't go our way, and how we can teach our children to thrive in a world where change is inevitable.
Neil is no stranger to bad news. A number of years ago his first wife left him and his best friend committed suicide. To cope with his grief, he decided to start a blog called 1000 Awesome Things to cheer himself up, which focused on life's simple pleasures. This blog soon became viral, was voted one of the best blogs in the world and led to Neil's his first bestseller, The Book of Awesome, which focuses on how, despite the ups and downs of life, there is so much to be thankful for and amazed by every day.
Podcast Time Highlights:
-2:00 How Neil turned lemons into lemonade
-4:10 Why we don't know how to fail
-10:45 How to tell yourself a different story
-16:51 Why the only way to get better is to get bad
-29:46 Why you should let your children fail
-39:11 Why you can't have everything you want
-46:18 Why happiness, not success, comes first
-51:00 Why reading is good for your mental health
-56:55 Why multitasking is a myth
For more info on Neil and to get his books visit: https://www.neil.blog
And follow him on social media:
-Instagram: @neilpasricha
-Twitter: @NeilPasricha
-Facebook: @NeilPasricha
For additional resources to help you on your mental health healing journey:
Get my new 21 day brain detox program here: https://theswitch.app
Register now for my 2020 Mental Health Summit Dec 3-5 in Dallas, TX! Early bird sale ends 3/31: https://www.drleafconference.com
Visit my website at https://drleaf.com for more resources, tips, and tools to help you improve and heal your mental health! And be sure to sign up for my weekly newsletter to get even more mental self-care tips delivered to your inbox weekly and to see my upcoming events (you can sign up at drleaf.com!)
Special offers from our sponsors:
-Ned (my favorite CBD company): To get 15% off your Ned CBD order use code DRLEAF at checkout: https://helloned.com
-BLUblox (the best glasses to reduce your exposure to harmful blue and green light): To get 15% off your BLUblox glasses use the code DRLEAF15 at checkout: https://BLUblox.com
-ThirdLove Bras (the most comfortable bras): To get 15% off your ThirdLove Bra order see: https://thirdlove/drleaf
Follow me on social media for daily mental self-care tips!
-Instagram: @drcarolineleaf: https://www.instagram.com/drcarolineleaf/
-Facebook: Dr. Caroline Leaf: https://www.facebook.com/drleaf
-Twitter: @drcarolineleaf: https://twitter.com/DrCarolineLeaf
-Youtube: https://www.youtube.com/drcarolineleaf
If you enjoyed this episode please leave a 5 review on iTunes, Google Play, or wherever you are listening! And don't forget to subscribe and share this podcast with friends and family! I love seeing your posts on social media! For podcast sponsorship inquiries, questions regarding the episode, or topic suggestions please email dominique@drleaf.com
Dr. Leaf no longer runs a private practice or takes individual patients. If you are looking for a therapist we recommend BetterHelp, an online counseling platform that offers affordable and accessible mental health care tailored to your individual needs. Visit our sponsor here https://betterhelp.com/drleaf for more details and to find a therapist.