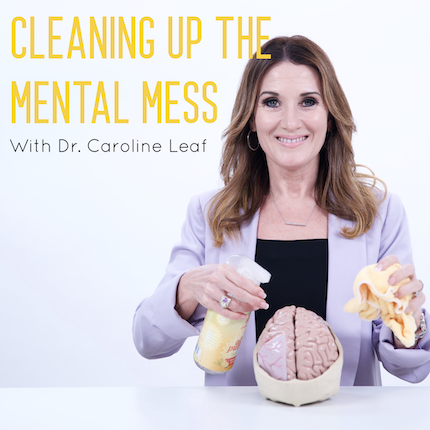 In this episode I interview master life coach Kara Loewentheil on how to overcome imposter syndrome, defeat self-doubt, boost your self-confidence, and deal with past hurt and rejection. Kara gives some great tips on how to "unf*ck your brain!"
Kara Loewentheil is a Master Certified Coach with a B.A. from Yale and J.D. from Harvard Law. In the last three years after pivoting from a legal career, she has grown her life coaching business from 0 to 7 figures. She's the host of the iTunes top-rated self-help podcast Unf*ck Your Brain which has been downloaded over 5M times, and she has been featured in outlets like Marie Claire, Mind Body Green, MSN.com, and The Huffington Post. Kara lives in New York City.
Learn more about Kara and her podcast at unfckyourbrain.com and find her on social media @karaloewentheil!
Podcast Time Highlights:
2:45 How Kara went from practicing law to deprogramming the patriarchy
5:40 How perfectionism stops us from reaching our goals
7:51 Shutting up your inner critic 
11:55 Why faking it till you make it is fake news
15:00 How to make your thinking 10% less worse
20:00-22:51 How women are taught to have imposter syndrome about almost everything
34:20 Why forgiveness is necessary for your mental health
46:34 Are you results entitled?
51:55 Why we overestimate how change works, and underestimate the power of true change
For additional resources to help you on your mental health healing journey:
Get my new 21 day brain detox program here: https://theswitch.app
Register now for my 2020 Mental Health Summit Dec 3-5 in Dallas, TX! Early bird sale ends 3/31: https://www.drleafconference.com
Visit my website at www.drleaf.com for more resources, tips, and tools to help you improve and heal your mental health! And be sure to sign up for my weekly newsletter to get even more mental self-care tips delivered to your inbox weekly and to see my upcoming events (you can sign up at drleaf.com!)
Special offers from our sponsors:
-BiOptimizers: Get your free bottle of BiOptimizer MassZymes at www.masszymes.com/leaffree
-NED Full Spectrum CBD products: To get 15% off your Ned order use code DRLEAF at checkout: https://helloned.com
-Modcloth: Get 15% off your purchase of $100 or more INCLUDING sale items with code drleaf at checkout: Modcloth.com
Follow me on social media for daily mental self-care tips!
-Instagram: @drcarolineleaf: https://www.instagram.com/drcarolinel...
-Facebook: Dr. Caroline Leaf: https://www.facebook.com/drleaf
-Twitter: @drcarolineleaf: https://twitter.com/DrCarolineLeaf
-Youtube: https://www.youtube.com/drcarolineleaf
If you enjoyed this episode please leave a 5 review on iTunes, Google Play, or wherever you are listening! And don't forget to subscribe and share this podcast with friends and family! I love seeing your posts on social media! For podcast sponsorship inquiries, questions regarding the episode, or topic suggestions please email dominique@drleaf.com