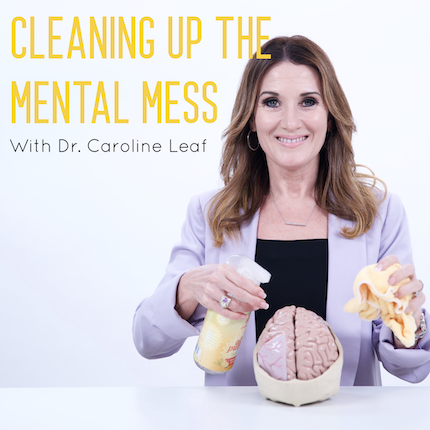 We have all experienced shame before: the feeling that we are not enough, or that we do not live up to certain standards or ideals. But what happens when this shame spirals out of control? What happens when it overtakes our life, and affects the way we think and behave?
In this week's podcast I speak with Megan Bruneau, a psychologist and registered counselor who specializes in crisis support, compassion-based therapy and executive coaching, about the problem of shame, learning how to love yourself despite your imperfections, how to help someone with an eating disorder, the danger of medicalizing normal human emotions and why positive affirmations often fail. 
Megan has been featured on national television programs like Good Morning America and The T.D. Jakes Show) and is a regular contributor to Huffington Post, MindBodyGreen and Forbes. Using both her personal and professional experience, her goal is to teach people to face and learn to live with their imperfections and be kinder to themselves. As Megan says, we are all a journey, and we are all worthy of being loved, and there is room for both joy and sorrow in life. You don't have to wait till you feel happy or look a certain way or have a particular life or succeed at something to feel like you belong and that you matter, because you are worthy, right here, right now. 
Megan's website: https://meganbruneau.com
Follow Megan on social media:
Podcast Time Highlights:
3:00 Megan's background and her personal battle with perfectionism and shame
5:30 Why positive affirmations don't work
10:18 Why the happiness industry is dangerous
12:43 Why we need to deal with difficult emotions
20:00 What are some of the major issues we face today?
25:00 How to heal eating disorders
54:45 The importance of self-compassion and purpose 
For additional resources to help you on your mental health healing journey:
Get my new 21 day brain detox program here: https://theswitch.app
Register now for my 2020 Mental Health Summit Dec 3-5 in Dallas, TX! Early bird sale ends 3/31: https://www.drleafconference.com
Visit my website at www.drleaf.com for more resources, tips, and tools to help you improve and heal your mental health! And be sure to sign up for my weekly newsletter to get even more mental self-care tips delivered to your inbox weekly and to see my upcoming events (you can sign up at drleaf.com!)
Special offers from our sponsors:
Pique Tea (my favorite tea company!): Get 10% off your order with code DRLEAF at checkout:  https://piquetea.life/drleaf 
LiquidIV Electrolytes: Get 25% off with code DRLEAF at checkout https://liquid-iv.com
Seed (my favorite probiotic supplements): Get 15% off your first month of the Daily Synbiotic when you go to https://seed.com and use code MENTALMESS at checkout
ThirdLove (my favorite bra company): Get 15% off your order at: https://thirdlove.com/drleaf
Follow me on social media for daily mental self-care tips!
Instagram: @drcarolineleaf: https://www.instagram.com/drcarolineleaf/
Facebook: Dr. Caroline Leaf: https://www.facebook.com/drleaf
Twitter: @drcarolineleaf: https://twitter.com/DrCarolineLeaf
Youtube: https://www.youtube.com/drcarolineleaf
If you enjoyed this episode please leave a 5 review on iTunes, Google Play, or wherever you are listening! And don't forget to subscribe and share this podcast with friends and family! I love seeing your posts on social media! For podcast sponsorship inquiries, questions regarding the episode, or topic suggestions please email dominique@drleaf.com
Disclaimer: The information offered in Dr. Leaf's books and materials are intended to serve as guidelines for managing toxic thoughts, emotions, and bodies and not as a replacement for professional medical advice. Please discuss specific symptoms and medical conditions with your doctor. Any use of this information is at the user's discretion. Switch On Your Brain, LLC and the author make no representations or warranties that any individual will achieve a particular result. Any and all express or implied warranties, including the warranties of merchantability and fitness for a particular purpose, are disclaimed. Switch On Your Brain, LLC and the author specifically disclaim any and all liability arising directly or indirectly from the use or application of any information contained in these materials. Dr. Leaf is not a medical doctor, and nothing on this page should be seen as individual medical advice. She is a researcher and cognitive (mind) scientist, and this page is meant to be informational and encouraging in a general sense, and is based off Dr. Leaf's self-help products (see store.drleaf.com). If you are considering withdrawing from any medication, please do so under the guidance of a professional as withdrawal can be a dangerous process. If you have a medical matter or emergency, please contact a local medical professional immediately.