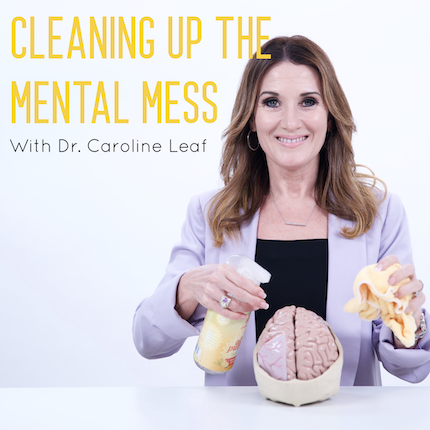 In this episode I interview New York Times Bestselling author and happiness expert Gretchen Rubin on what happiness is, how we can achieve sustainable happiness in our lives, dangerous myths about happiness, essential strategies for managing anxiety, stress, and worry, how to get more reading done, and more!
Gretchen Rubin is one of today's most influential and thought-provoking observers of happiness and human nature. In her work, she draws from cutting-edge science, the wisdom of the ages, lessons from popular culture, and her own experiences to explore how we can make our lives happier, healthier, more productive, and more creative.
Podcast highlights:
-5:24 Gretchen Rubin's background 
-6:54 What is happiness? And myths about happiness
-7:51 Why we all have to figure out our own happiness project 
-10:00 The importance of relationships & how to build healthy, strong and sustainable relationships 
-14:02 Common barriers to happiness
-21:42 How to form healthy habits
-25:41 Anxiety and stress busting tips
-39:55 How to stay focused and get more reading done 
-45:30 What drifting is and how to stop being a "drifter"
For more on Gretchen visit: https://gretchenrubin.com
For additional resources to help you on your mental health healing journey:
Get my new 21 day brain detox program here: https://theswitch.app
Register now for my 2020 Mental Health Summit Dec 3-5 in Dallas, TX! Early bird sale ends 3/31: https://www.drleafconference.com
Visit my website at www.drleaf.com for more resources, tips, and tools to help you improve and heal your mental health! And be sure to sign up for my weekly newsletter to get even more mental self-care tips delivered to your inbox weekly and to see my upcoming events (you can sign up at drleaf.com!)
Special offers from our sponsors:
Superfat: To get 15% off your Superfat Nut Butters order see: https://www.superfat.com and use code DRLEAF at checkout. 
Blinkist: To get your free week on Blinkist AND 25% off your subscription see: https://www.blinkist.com/nc/partners/cleaning-up-the-mental-mess
Ritual: To get 10% off your first three months of Ritual multivitamins see: ritual/drleaf 
Follow me on social media for daily mental self-care tips!
Instagram: @drcarolineleaf: https://www.instagram.com/drcarolineleaf/
Facebook: Dr. Caroline Leaf: https://www.facebook.com/drleaf
Twitter: @drcarolineleaf: https://twitter.com/DrCarolineLeaf
Youtube: https://www.youtube.com/drcarolineleaf
If you enjoyed this episode please leave a 5 review on iTunes, Google Play, or wherever you are listening! And don't forget to subscribe and share this podcast with friends and family! I love seeing your posts on social media! For podcast sponsorship inquiries, questions regarding the episode, or topic suggestions please email dominique@drleaf.com