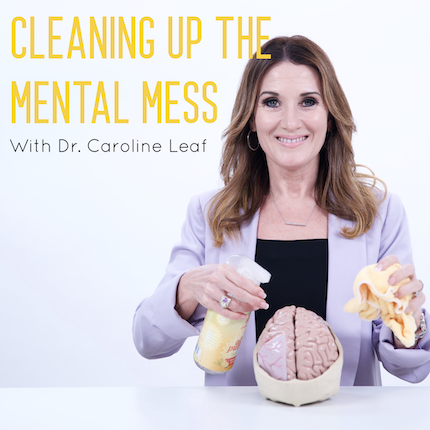 From the moment we are born, our cells begin to age. But aging does not have to mean decline. World-renowned surgeon Dr. Steven Gundry has been treating mature patients for most of his career. He knows that everyone thinks they want to live forever, until they hit middle age and witness the suffering of their parents and even their peers. So how do we solve the paradox of wanting to live to a ripe old age—but enjoy the benefits of youth?
In this episode I interview renown cardiologist and New York Times bestselling author Dr. Steven Gundry to discuss how we may be living longer but not better, how to reverse the disease of aging and prevent Alzheimers, how some vegetables may actually be harming our health, how lectins could be related to the rise of autoimmune diseases, how to help children develop healthy habits, and so much more! 
For more info on Dr. Gundry visit: https://drgundry.com
I also highly recommend his books:
The Plant Paradox: https://drgundry.com/books/
The Plant Paradox Family Cookbook: https://drgundry.com/books/
The Longevity Paradox: http://www.harperwave.com/book/9780062843395/The-Longevity-Paradox-Steven-R.-Gundry-MD/
And follow him on social media:
Instagram: https://www.instagram.com/drstevengundry/
Facebook: https://www.facebook.com/DrStevenGundry/
Twitter: https://www.facebook.com/DrStevenGundry/
Additional resources:
Get my new 21 day brain detox program here: https://theswitch.app
Register now for my 2020 Mental Health Summit Dec 3-5 in Dallas, TX! Early bird sale ends 3/31: https://www.drleafconference.com
Visit my website at www.drleaf.com for more resources, tips, and tools to help you improve and heal your mental health! And be sure to sign up for my weekly newsletter to get even more mental self-care tips delivered to your inbox weekly and to see my upcoming events (you can sign up at drleaf.com!)
Special offers from our sponsors:
NED Full Spectrum CBD products: To get 15% off your Ned order use code DRLEAF at checkout: https://helloned.com
BLUBlox Blue Light Blocking Glasses: To get 15% off your BLUblox order use the code DRLEAF15 at checkout: blublox.com
Rothy's (my new favorite shoe company!): Check out all the amazing Rothys styles available right now at: Rothys.com/DRLEAF
Follow me on social media for daily mental self-care tips!
Instagram: @drcarolineleaf: https://www.instagram.com/drcarolineleaf/
Facebook: Dr. Caroline Leaf: https://www.facebook.com/drleaf
Twitter: @drcarolineleaf: https://twitter.com/DrCarolineLeaf
Youtube: https://www.youtube.com/drcarolineleaf
If you enjoyed this episode please leave a 5 review on iTunes, Google Play, or wherever you are listening! And don't forget to subscribe and share this podcast with friends and family! I love seeing your posts on social media! For podcast sponsorship inquiries, questions regarding the episode, or topic suggestions please email dominique@drleaf.com