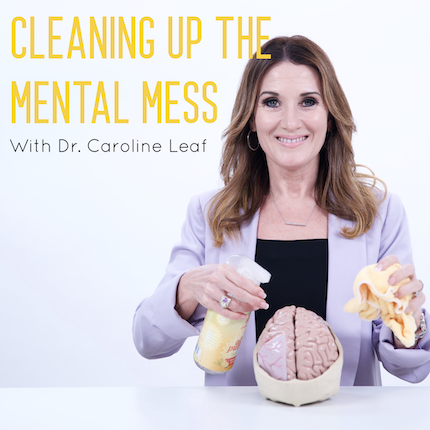 In this episode I interview functional medicine expert Dr. Frank Lipman on eastern healing traditions that can help improve mental and physical health, how to improve our gut microbiome, how to beat seasonal affective disorder, why fake meat like the impossible burger is bad, the best and worst trends in wellness, and more! 
For more information on Dr. Frank Lipman visit: https://drfranklipman.com
Visit his wellness center: https://elevenelevenwellness.com
Facebook:https://www.facebook.com/DrFrankLipman/
Twitter:https://twitter.com/drfranklipman 
Instagram @franklipmanmd
Sign up for his weekly newsletter: https://drfranklipman.com/subscribe/
Additional resources:
Get my new 21 day brain detox program here: https://theswitch.app
Visit my website at www.drleaf.com for more resources, tips, and tools to help you improve and heal your mental health! And be sure to sign up for my weekly newsletter to get even more mental self-care tips delivered to your inbox weekly and to see my upcoming events (you can sign up at drleaf.com!)
Special offers from our sponsors:
Comrad socks (the best compression socks!): Get 20% off your order www.comradsocks.com/drleaf and use the code DRLEAF at checkout
Noom, the best program out there to help you develop and stick to healthy goals: noom.com/DRLEAF
Magic Spoon (my favorite healthy breakfast cereal!): Get a Magic Spoon variety pack at magicspoon.com/drleaf and use code DRLEAF at checkout for free shipping!
Follow me on social media for daily mental self-care tips!
Instagram: @drcarolineleaf: https://www.instagram.com/drcarolineleaf/
Facebook: Dr. Caroline Leaf: https://www.facebook.com/drleaf
Twitter: @drcarolineleaf: https://twitter.com/DrCarolineLeaf
Youtube: https://www.youtube.com/drcarolineleaf
If you enjoyed this episode please leave a 5 review on iTunes, Google Play, or wherever you are listening! And don't forget to subscribe and share this podcast with friends and family! I love seeing your posts on social media! For podcast sponsorship inquiries, questions regarding the episode, or topic suggestions please email dominique@drleaf.com