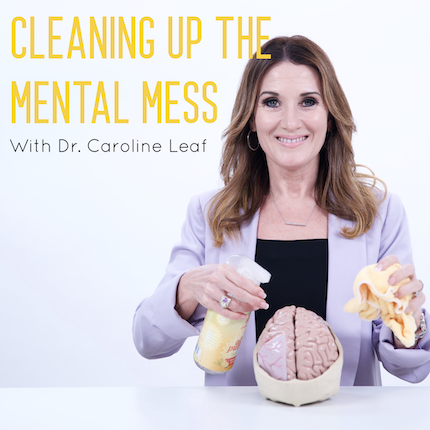 Addiction is something many of us have experienced, whether we ourselves have battled with addiction, guilt and shame, or we know a loved one, friend or family member who is dealing with addiction. According to the National Survey on Drug Use and Health (NSDUH), 19.7 million American adults (aged 12 and older) battled a substance use disorder in 2017 alone! When it comes to addiction, whether we are talking about addiction to drugs, alcohol, food, sex and so on, people are often faced with conflicting messages: they are damaged goods with little or no hope of overcoming their addiction, or it is all their fault and they are just "bad apples".
Yet reality is far more complicated, and, thankfully, far more hopeful: it is possible to take responsibility for our lives while recognizing and dealing with the negative consequences addiction. In this week's podcast I speak about addiction and how it is possible to overcome it with Adi Jaffe, Ph.D. who is a nationally recognized expert on mental health, addiction, relationships and shame. We discuss his unconventional but effective method, how he struggled with addiction (which ended up with him in prison!), how to help someone who is struggling with addiction, and why abstinence is ineffective in addiction recovery.
For more information on Dr. Adi and his courses, book, and podcast visit: https://www.adijaffe.com/bio
Find him on Facebook, Instagram and Twitter: @dradijaffe
IGNTD Hero Program: https://www.igntdrecovery.com/transforming-addiction-full
Get his book The Abstinence Myth for free here: https://www.theabstinencemyth.com/
Additional reading: https://www.cnn.com/2012/09/13/health/jaffe-addiction-myths/index.html
Additional resources:
Get my new 21 day brain detox program here: https://theswitch.app
Visit my website at www.drleaf.com for more resources, tips, and tools to help you improve and heal your mental health! And be sure to sign up for my weekly newsletter to get even more mental self-care tips delivered to your inbox weekly and to see my upcoming events (you can sign up at drleaf.com!)
Special offers from our sponsors:
BetterHelp Online counseling: Get 10% off your first month at https://trybetterhelp.com/drleaf
Theragun: listeners will get 2 free attachments with their purchase at https://theragun.com/leaf
Seed Probiotics: Visit https://seed.com and use code MENTALMESS for 15% off your first month of the Daily Synbiotic.
Lola: Get 30% off your $5 Trial Set today. Visit https://www.mylola.com and enter drleaf to redeem your offer!
Follow me on social media for daily mental self-care tips!
Instagram: @drcarolineleaf: https://www.instagram.com/drcarolineleaf/
Facebook: Dr. Caroline Leaf: https://www.facebook.com/drleaf
Twitter: @drcarolineleaf: https://twitter.com/DrCarolineLeaf
If you enjoyed this episode please leave a 5 review on iTunes, Google Play, or wherever you are listening! And don't forget to subscribe and share this podcast with friends and family! I love seeing your posts on social media! For podcast sponsorship inquiries, questions regarding the episode, or topic suggestions please email dominique@drleaf.com