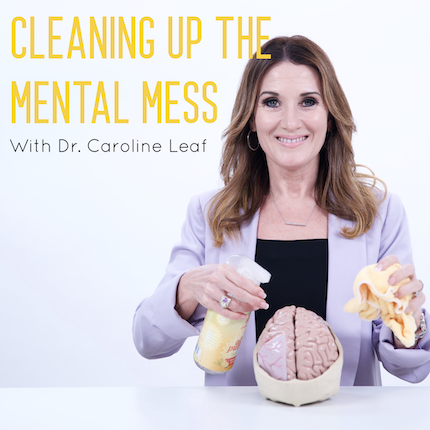 Boundaries are vital to protecting your mental and physical health. But when do we need to set certain boundaries? How do we set them? And how do we best enforce boundaries? In this episode I interview leading boundaries expert Dr. Henry Cloud on all things related to boundaries and mental health. We also discuss how to deal with a narcissist, how to deal with gaslighting, and so much more!
Dr. Cloud is a New York Times and Wall Street Journal bestselling author, and his books have sold nearly 20 million copies. Dr. Cloud's work has been featured and reviewed by the New York Times, Wall Street Journal, Boston Globe, Publisher's Weekly, Los Angeles Times, and many other publications. Success Magazine named Dr. Cloud in the top 25 most influential leaders in personal growth and development, alongside Oprah, Brene Brown, Seth Godin and others. He is a frequent contributor to CNN, Fox News Channel, and other national media outlets. In his leadership consulting practice, Dr. Cloud works with CEO's, Fortune 500 companies and smaller private businesses alike. He has an extensive executive coaching background, and experience as a leadership consultant, devoting the majority of his time working with CEO's, leadership teams and executives to improving performance, leadership skills, and culture. He also has a specialty in high net worth family offices. As a speaker, Dr. Cloud has shared the stage with many business and global leaders and experts, such as Tony Blair, Jack Welch, Condoleezza Rice, Desmond Tutu, President George Bush, Marcus Buckingham, Magic Johnson, Peyton Manning and many others.Dr. Cloud is a graduate of Southern Methodist University, with a B.S. in psychology. He completed his Ph.D. in clinical psychology at Biola University, and his clinical internship at Los Angeles County Department of Mental Health
@thedailydrcloud https://www.instagram.com/thedailydrcloud/
@drhenrycloud  https://twitter.com/drhenrycloud
https://www.facebook.com/drhenrycloud
https://www.youtube.com/user/DrHenryCloud
Additional resources:
SWITCH app: https://theswitch.app
Join my January 21 Day Brain Detox Challenge! For more into and to sign up visit: https://drleaf.com/pages/21-day-brain-detox-challenge
Visit my website at drleaf.com for more resources, tips, and tools to help you improve and heal your mental health! And be sure to sign up for my weekly newsletter to get even more mental self-care tips delivered to your inbox weekly and to see my upcoming events (you can sign up at drleaf.com!)
Special offers from our sponsors:
Theragun: listeners will get 2 free attachments with their purchase at www.theragun.com/leaf
Noom: noom.com/DRLEAF
BiOptimizers: Try a FREE bottle when you go to www.p3om.com/leaffree and use coupon COUPON: leaffreep3om
Follow me on social media for daily mental self-care tips!
Instagram: @drcarolineleaf
Facebook: Dr. Caroline Leaf
Twitter: @drcarolineleaf
If you enjoyed this episode please leave a review on iTunes, Google Play, or wherever you are listening! And don't forget to subscribe and share this podcast with friends and family! I love seeing your posts on social media! For podcast sponsorship inquiries, questions regarding the episode, or topic suggestions please email dominique@drleaf.com