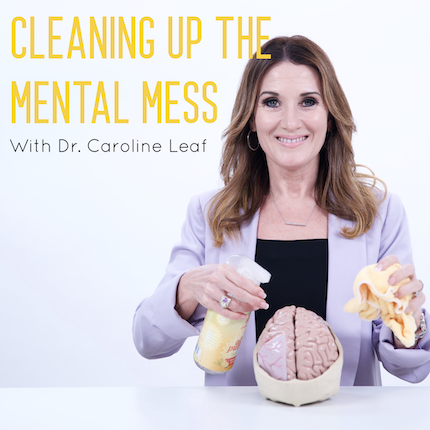 In this episode I sit down with Dr. Judy Ho, a Triple Board Certified Clinical and Forensic Neuropsychologist and Co-Host of CBS's The Doctors and a tenured professor at Pepperdine.
We discuss why humans are predisposed to self-sabotage, how to modify thoughts and behaviors to prevent self-sabotage from occurring, how to identify the triggers to self-sabotage that are unique to you, how to unlock your willpower to stop this vicious cycle in its track, how to deal with grief, and so much more! 
For more info on Dr. Judy visit: https://www.drjudyho.com/
You can order her book here: https://www.drjudyho.com/stop-self-sabotage
And follow her on social media:
Instagram: https://www.instagram.com/drjudyho/
Additional resources:
Visit my website at drleaf.com for more resources, tips, and tools to help you improve and heal your mental health! And be sure to sign up for my weekly newsletter to get even more mental self-care tips delivered to your inbox weekly and to see my upcoming events (you can sign up at drleaf.com!)
Special offers from our sponsors:
Joovv: For more info on Joovv and to get your special offer go to: www.joovv.com/drleaf
or use coupon code DRLEAF at checkout
Superfat: Get 15% off your entire order at https://www.superfat.com and use code DRLEAF at checkout.
If you enjoyed this episode please leave a review on iTunes, Google Play, or wherever you are listening! And don't forget to subscribe and share this podcast with friends and family! I love seeing your posts on social media! For podcast sponsorship inquiries, questions regarding the episode, or topic suggestions please email dominique@drleaf.com