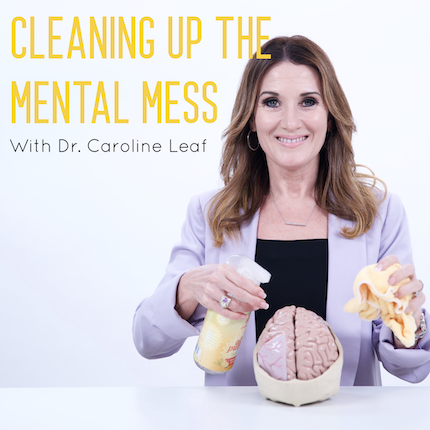 In this mini episode I discuss why we often fail to achieve our goals, why focusing on the end goal is not effective, what we should focus on instead, how to correctly deal with failure, and how to manage the mental and physical pain that comes with failure.
Additional mental health tips and resources:
SWITCH app: https://theswitch.app
Visit my website at drleaf.com for more resources, tips, and tools to help you improve and heal your mental health! And be sure to sign up for my weekly newsletter to get even more mental self-care tips delivered to your inbox weekly and to see my upcoming events (you can sign up at drleaf.com!)
Special offers from our sponsors:
Lola: Get 30% off your $5 Trial Set today. Visit https://www.mylola.com and enter drleaf to redeem your offer!
Four SIgmatic: Get 15% off at foursigmatic.com/DRLEAF or use coupon code DRLEAF at checkout
Follow me on social media for daily mental self-care tips! Instagram: @drcarolineleaf Facebook: Dr. Caroline Leaf Twitter: @drcarolineleaf If you enjoyed this episode please leave a review on iTunes, Google Play, or wherever you are listening! And don't forget to subscribe and share this podcast with friends and family! I love seeing your posts on social media! For podcast sponsorship inquiries, questions regarding the episode, or topic suggestions please email dominique@drleaf.com