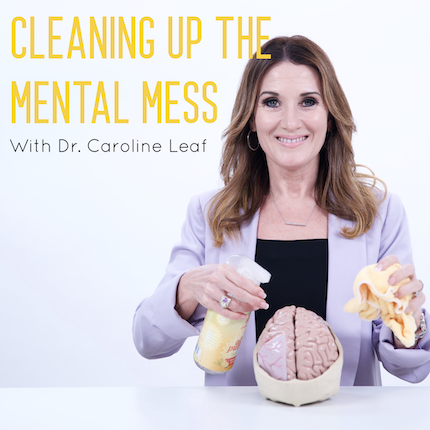 This is an episode all about how to agree to disagree when it politics, and how to protect your mental health during this unstable and divided climate. Rather than fighting it out, this episode will help you learn how to start insightful and educational discussions and conversations around politics, and how to avoid causing more mental distress than necessary. 
As a society, we have forgotten how to argue and disagree in a civil way. This is causing untold stress and anger, and affecting many people's relationships. So, in this episode, I give you 8 tips to help you successfully navigate conversations with someone who has a different political opinion, and how to protect your mental health and relationships.
For additional mental health resources, tips, and techniques visit my website drleaf.com AND sign up for my weekly newsletter where I share exclusive tips, mental health boosting meal recipes and more! 
Special offers from our sponsors:
Kettle & Fire: Get up to 30% off ALL Kettle & Fire products (+ FREE shipping on all orders) and a free mystery gift at https://offers.kettleandfire.com/bfcm-2019/?afmc=drleaf
Superfat Nut Butters: Get 15% off your entire order at Superfat.com and use code DRLEAF at checkout. 
Follow me on social media for daily mental health care tips and techniques! 
-Instagram: @drcarolineleaf
-Facebook: Dr. Caroline Leaf
-Twitter: @drcarolineleaf