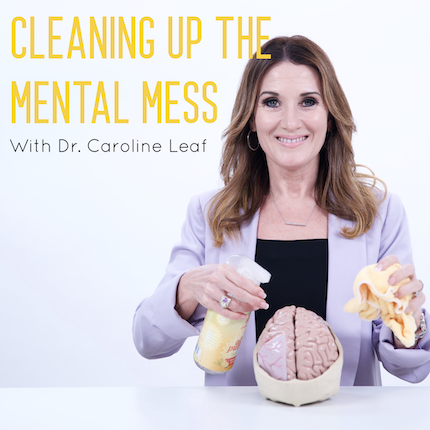 In this special episode I sit down (via Skype!) with my producer, and daughter, Dominique to discuss depression. Dominique shares her struggles with depression, the triggers, how she recovered and manages her mental health now, and how others can help a friend or family member who is struggling with depression.
*This podcast was done via Skype so audio quality may be a little scratchy*
Additional Resources:
SWITCH app: https://theswitch.app
Blogs, books, and more tips: https://drleaf.com
Special offers from our sponsors:
Get 20% off your Pique Tea order and FREE shipping at: https://piquetea.life/drleaf
BiOptimizer's Brain Boost Stack Special (Includes the Primergen-M and Primergen-V): Get an additional 20% off from the normal package price with coupon code DRLEAF20: www.bioptimizers.com/leafbrain
Get 10% off your first three months of Ritual multivitamins at ritual.com/DRLEAF
Instagram: @drcarolineleaf
Facebook: Dr. Caroline Leaf
Twitter: @drcarolineleaf
If you have a personal story/testimony you would like to share, or questions on this podcast or on the topics of depression and anxiety you would like answered in a follow up episode email dominique@drleaf.com. And don't forget to subscribe and leave a review!