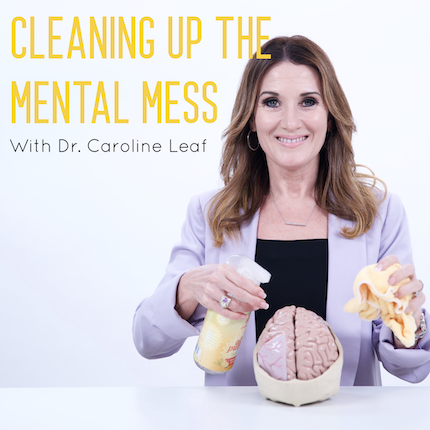 In this episode I share one of my secrets to keeping my brain and body healthy and toxin-free: infrared saunas! This episode covers everything from the different types in saunas, how they benefit our mental and physical health, how to best use a sauna, if it's safe for children, how saunas can help with cancer and joint pain, and so much more! Special guest: Alicia Botyrius.
For more tips and free resources be sure to subscribe to my weekly email at https://drleaf.com
You will also get a bonus gift and 15% off your online order when you subscribe today.
NEW 21 Day Brain Detox app: https://theswitch.app
Have questions about Sunlighten Saunas? Email Alicia at alicia@sunlighten.com. AND you can get $100 off any sauna when you mention Dr Caroline Leaf: https://www.sunlighten.com/?leadsource=DrCarolineLeaf&utm_source=DrCarolineLeaf&utm_medium=Partner&utm_campaign=DrCarolineLeaf
Special Offers from our Sponsors:
Four Sigmatic 15% discount link: foursigmatic.com/DRLEAF or use coupon code DRLEAF at checkout
Get up to 20% off your Pique Tea order and FREE shipping: https://piquetea.life/drleaf
BiOptimizer's Brain Boost Stack Special (Includes the Primergen-M and Primergen-V): Get an additional 20% off from the normal package price with coupon code DRLEAF20: www.bioptimizers.com/leafbrain
Instagram: @drcarolineleaf
Facebook: Dr. Caroline Leaf
Twitter: @drcarolineleaf